4-H Country Ham Project & Ham Curing for Adults & Children under age 9 Sign-ups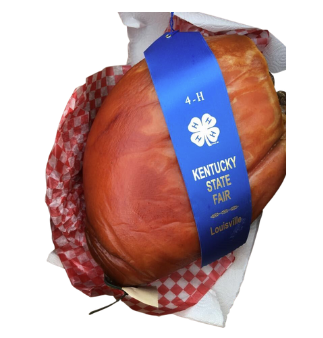 4-H Country Ham Project & Ham Curing for Adults & Children under age 9 Sign-ups
In-Person
4-H Country Ham Project Sign-up for ages 9-18 as of 12/31/2023 & Country Ham Curing for Adults and Children under age 9
Russell County Extension Office
2688 S. Hwy. 127
Russell Springs, KY 42642
Last Revised: Nov 14th, 2023
Event Description
4-H Country Ham Project Sign-up for ages 9-18 as of 12/31/2023
Cost:  $70.00 to cure 2 hams
Sign up, pay, and sign ham contracts by November 30, 2023.
Click HERE for a complete list of requirements.
Country Ham Curing for Adults and Children under age 9
Cost:  $50.00 to cure 1 ham
Sign up and pay by November 30, 2023
Must be able to apply cure to ham in January 2023 (usually on Martin Luther King Day).
For more information, contact Christy A. Martin at 270-866-4477.